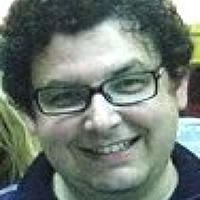 Pianist and conductor, born in 1968. He studied conducting with Rino Marrone, Composition with Ottavio De Lillo and Massimo Parente, Singing with Anna Vandi; Piano by Benedetto Lupo, finishing his studies at the Conservatory of Music "Niccolò Piccinni" in Bari with honors and praise; he obtained a Postgraduate Diploma in Music Level II with honors and praise.
He improved for Piano with Marcella Crudeli, Marisa Somma, Michele Marvulli, Sergio Fiorentino, Adam Wibrowskj, for conducting with Ivan Kohukàroff in Bulgaria, for chamber music with Romeo Tudorache.
Winner of thirteen competitions of national and international musical performance (like the first prize at the Béla Bartók in 1989 and the International Festival of Pescara in 1993) and a finalist in the International Competition for Conductors in Besançon (France), from the age of fifteen years he maintained constantly to date concerts as a soloist, conductor, in chamber and as an accompanist at the piano.
He has directed and / or performed with many orchestras: Bari Symphony, Collegium Musicum, Marche Philharmonic, the State of the State of Burgas and Sofia (Bulgaria), and the bows GCE (European Young Concert), Magna Grecia, Philharmonic Radio – Television in Tirana, Orchestra of the Academy of Arts in Tirana, Fier Apolonia Orchestra, Symphony of the Province of Matera, Matera and Bari at the Conservatories of Monopoly, American Landmark Festivals (New York), Camerata Instrumental Barsentum, Euphonium Orchestra of Rome, the Italian International Orchestra, Tallinn Chamber Orchestra.
He played some as a director and some of the piano, about ninety operas, encouraged and supported by members of the organization as artistic Triola, De Vivo, Trombetta, Sigalini (who invited him as artistic secretaries to theater "La Fenice"), Paloscia, Triola , Desderi, De Vivo, Tutino and Zigante, by filmmakers such as Pizzi, Krief, Bernard, Gandini, Antoniozzi, Gasparon, Livermore, Ripa di Meana and Lavia, from directors like Palumbo, Villaume, Benini, Arrivabeni, Carella, Guidarini, Villaume, Hull, Golub, Livermore, Calderon, Bosman, R. Abbado, Frizza.
He has performed at the piano, in addition to the repertoire consuetudinale (among other things, the Mozart Concertos in D minor, K 466., And No. 27 in B flat, the complete Brandenburg Concertos and the Concerto in D minor by Bach, the Concerto No. 1, Op. 25 by Mendelssohn, the 2nd concert of Chopin, the 2nd concert of Rachmaninoff), the integral of lieder by Wolf, Schumann, R. Strauss, Brahms, Liszt, Wagner, Schubert, Duparc the cycle of melodies and Gounod, Xenakis (melodies of Medea), Meyerbeer's "The Loves of Teolinda," Gomes (melodies), the cycles of Der schöne Müllerin and Winterreise by Schubert, Italienisches Liederbuch Wolf and Wolf-Ferrari, Goethe Lieder, and premiered, recorded Niedermeyer paraphrases for piano from operas, as a director, as well as opera and concert footage, "Der Tribune" in Kagel, Lieder for soprano and orchestra by Stravinsky, "Folksongs" by Berio.
Experience in working as a chamber music performer with Goritzki, Danhofer, Accardo, Giuranna Wallfisch.
He has performed in Italy, among other things, in Bologna (Friends of Music, Goethe Institut), Volterra, Florence, Matera (Theatre Duni), Osimo (Teatro La Fenice New), Ancona, Rome (Theatre of the Satyrs, auditorinm S. Priscilla and Palazzo Barberini), Salerno, Italy, Senigallia (Friends of Music), Naples, Bari (Kursaal), Ascoli (Theatre Ventidio-Low), Viterbo (Teatro Comunale), Chieti (Marrucino Theatre) Bari (Petruzzelli Theatre).
Abroad, he has performed in New York (Theodore Roosewelth Green Auditorium and Auditorium), Budva (former Yugoslavia), Vienna and Graz (Austria), Sofia and Burgas (Bulgaria), Corfu (Teatro Comunale), Tirana and Fier (Albania) , Tallina Kammermuusika Festival, and Tskuba Osaka (Japan), in the latter in the prestigious New Hall.
Reviewed with particular acclaim from critics such as Paolo Isotta – "Corriere della Sera" – and Francis Heilbuth – "New York Times" -, as well as publications such as "Der Merker Snow," "The Opera Critic" and "Opera International".
And 'preparer estimated score and musical collaborator of important performers in the field as lyrical as Martinucci Kabaiwanska, Dessi, Dupuy, Valentini-Terrani, Tucci, Ciofi, Cigna, Schneider, Fournillier, Armiliato, J. Pratt.
It 'been a jury member in competitions and lyrical piano, including the "Concurso Internacional de Piano" by Carlet in Spain.
In 1998 he arranged for Symphony Orchestra, on behalf of the Teatro Mercadante in Naples and the Festival della Valle d'Itria, the main parts of the works of Kurt Weill, performed by actor Leopoldo Mastelloni, with whom he worked for several years.
And 'the official pianist of many important lyric competitions in Europe and collaborates not permanently (by choice) in theaters of Italian tradition and especially foreign (also experiences Scala and the Met).
Some of his students are eligible to audition for accompanist in Italian theaters and actively carry out such activity.
From 1993 to date, is a assistant director at the Festival della Valle d'Itria of Martina Franca, constantly holding concerts for such an institution as an accompanist, solo pianist and conductor.
Since 1996 he is a lecturer and interpretation of opera score International Lyric Academy of Osimo and the Academy of bel canto "Rodolfo Celletti" of Martina Franca.
Since 1991 he has taught as winner of the competition and is currently a full professor at the Conservatory of Music "Nino Rota" of Monopoli.
He has recorded for RAI, labels Dynamic, Bongiovanni and Telemachus, as well as some American private issuers.
Holds Master Class at the Opera Lirica the Ionian University in Corfu, Statal at the Escuela Superior de Canto in Madrid, Yasar University – Izmir (TK), University "F. Chopin" – Varsavia (PL).