At the Teatro La Nuova Fenice in Osimo on Sunday February 24th 2019 at 5.30 p.m. there will take place a concert full of charm: "Nineteenth century – A look at the musical Europe" a journey through the music of Rossini, Bellini, Donizetti, Boito, Wagner, Offenbach, Puccini, Suppe, Lehàr. As protagonists the soloists of the Accademia d'Arte Lirica and at the piano Mirca Rosciani.
The concert is dedicated to the memory of Alessandro Candelari, a greedy young man who died prematurely years ago in a tragic car accident. Alessandro loved music: for this reason his family decided to set up a scholarship bearing his name from last year. This year the choice fell on the Armenian soprano Maria Sardaria, who after completing the two-year academic period continued her studies of vocal perfection in Osimo. The young artist has already successfully undertaken an international career, singing three Mozart roles: the Queen of the Night (in the Lombard theaters) and Pamina (at the Teatro Massimo Bellini in Catania) in the Magic Flute, Bionda in Il ratto dal serraglio al Paphos Festival on the island of Cyprus and the Magdenburg Theater in Germany.
The scholarship will be awarded during the concert.
For information: La Fenice Theater Ticket Office – Tel. 071 7231797
Sunday, February 24th from 15.00 until the beginning of the show
Numbered seats – single entry € 8.00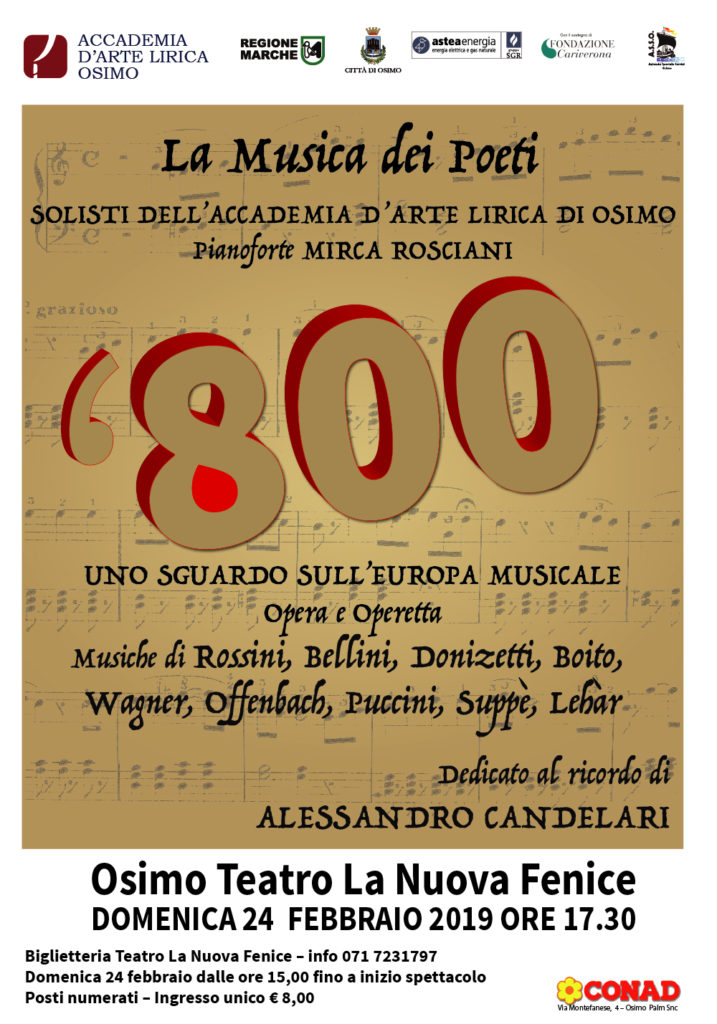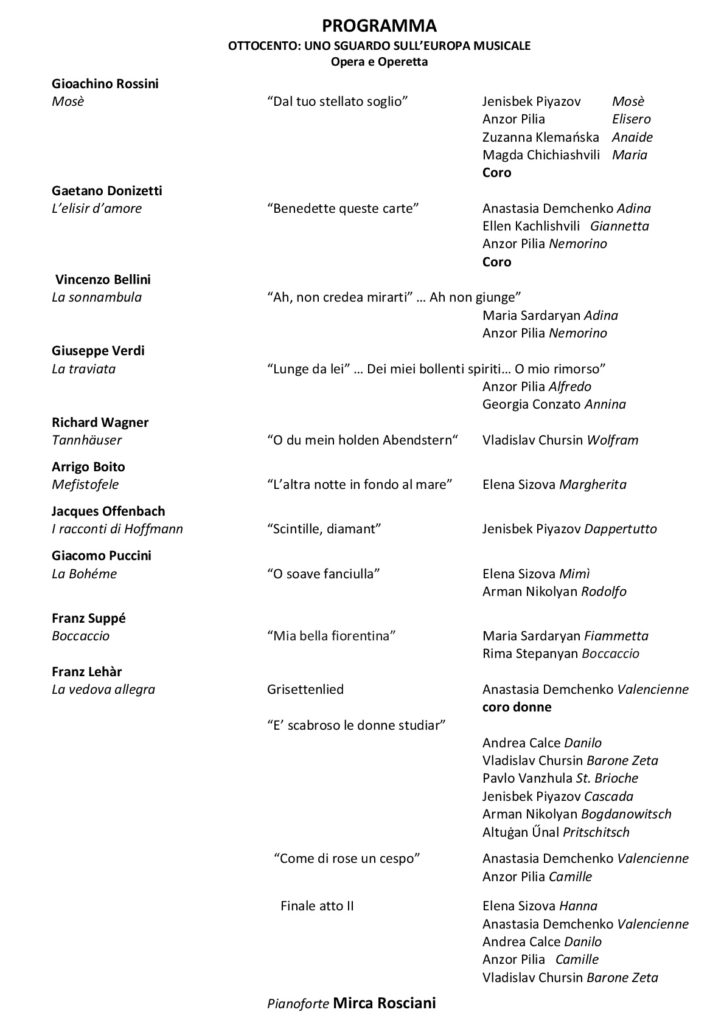 Ottocento: Uno sguardo sull'Europa musicale