Friday 4 September, at 9.15 pm the soloists of the Lyric Art Academy return with a "Spiritual Concert" in the Basilica of San Giuseppe da Copertino, as part of the "Musical Meetings at the Cloister", jointly promoted by the Municipality of Osimo, by Lyric Art Academy, from the Campana Institute for Permanent Education, from the Form-Foundation of the Marche Regional Orchestra in collaboration with the ASSO Special Company.
The young soloists and the pianist Valeria Picardi propose a program of sacred and spiritually inspired music, which goes from Rossini (the Prayer of Moses and the Ave Maria) and, through Bellini (the youthful Te ​​Deum) reaches the second nineteenth century with Delibes , Cui, Tosti, Marchetti and Verdi (Laudi alla Vergine Maria on Dante's text).
The Free admission is subject to availability.
There is the obligation to wear a mask at the entrance.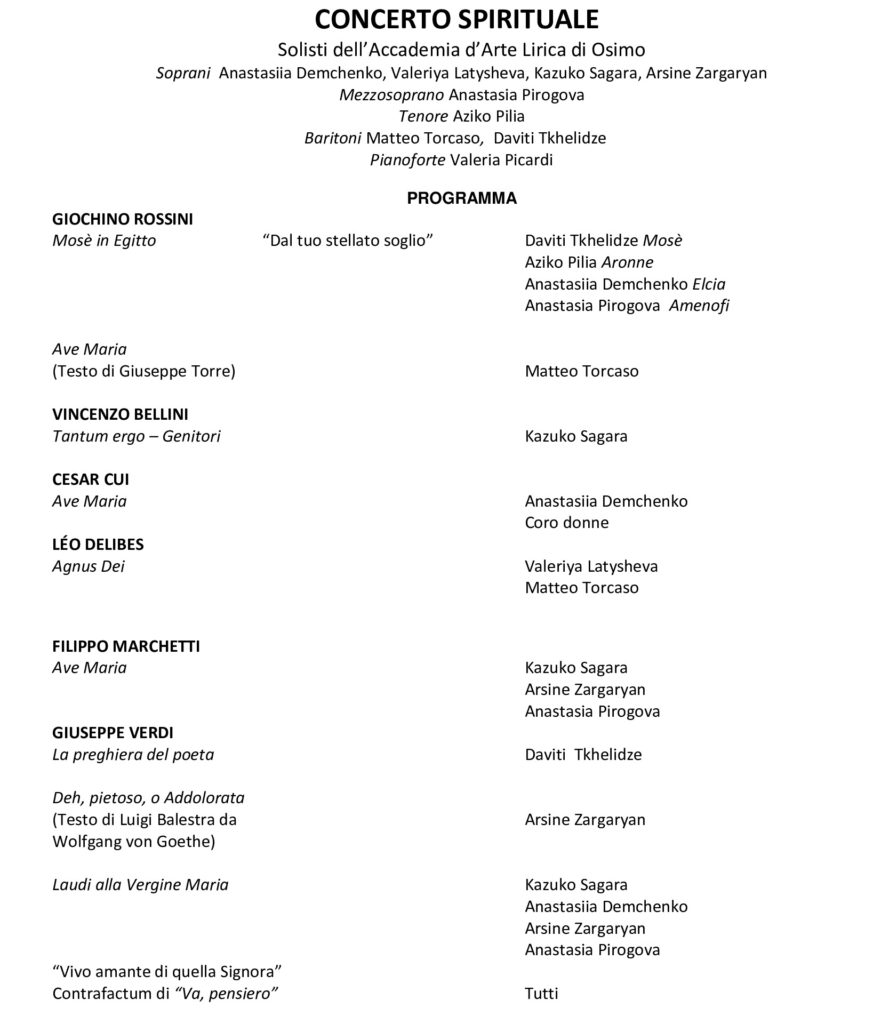 Spiritual Concert of the Soloists of the Lyric Art Academy at the Basilica of San Giuseppe da Copertino in Osimo