The soloists of the Osimo Academy of Lyric Art return to make live music. After the first concert of the post lockdown in Osimo, as part of the Musical Meetings in the Cloister, the historic Osimo institution will be engaged in the project "Marche inVita – The live show for the rebirth from the earthquake", which multiplies the initiatives in the regional territory, created by the Marche Region – Department of Culture, in collaboration with the Consorzio Marche Spettacolo and AMAT, as part of the actions to support the areas of the Marche affected by the seismic events of summer 2016.
The first event on the calendar will be held on Saturday 8 August at 9.15 pm in Sarnano, in the fascinating setting of Piazza Alta: "Opera in concert" is the title of the musical meeting that will see young soloists, with the pianist Alessandro Benigni, propose a rich program that will range from Mozart, Rossini and Donizetti, to Bizet and Verdi. It is an opportunity to return to live music, after the lockdown period, and to appreciate the young voices of the Lyric Academy of Art, which for over 40 years has been involved in the training of opera talents internationally . Admission is free.
Prenotation: 347 7974639.
Obligation to wear a mask at the entrance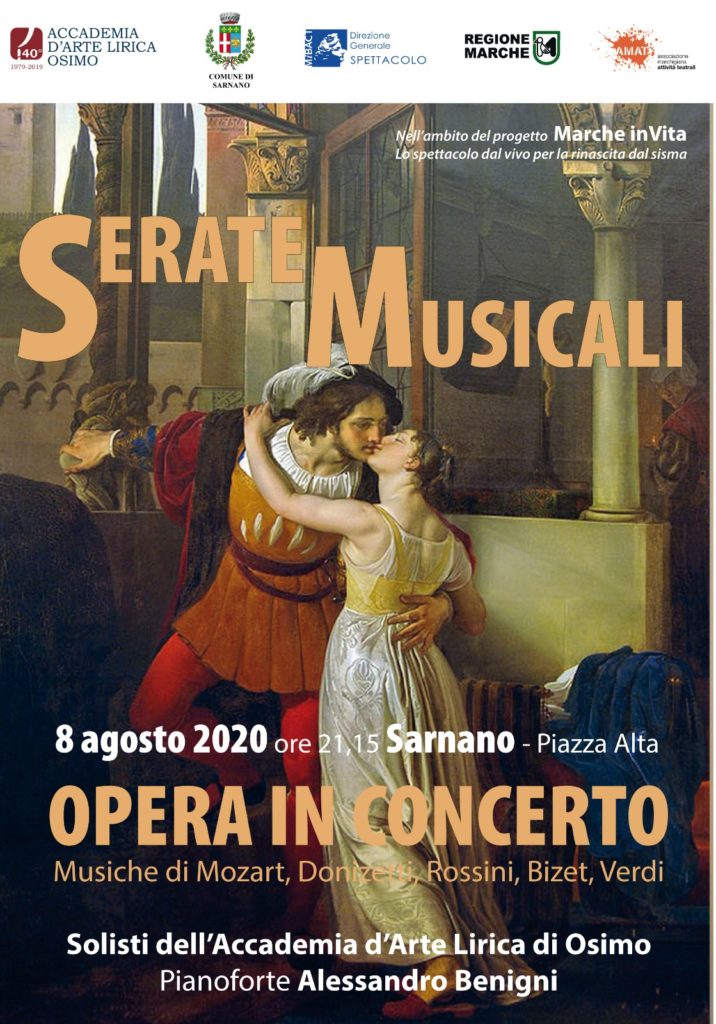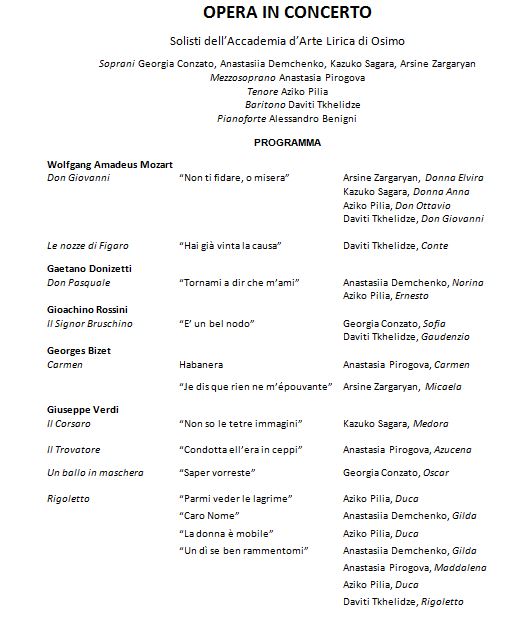 L'Accademia d'arte lirica di Osimo a Sarnano per "Marche inVita – lo spettacolo dal vivo per la rinascita dal sisma"